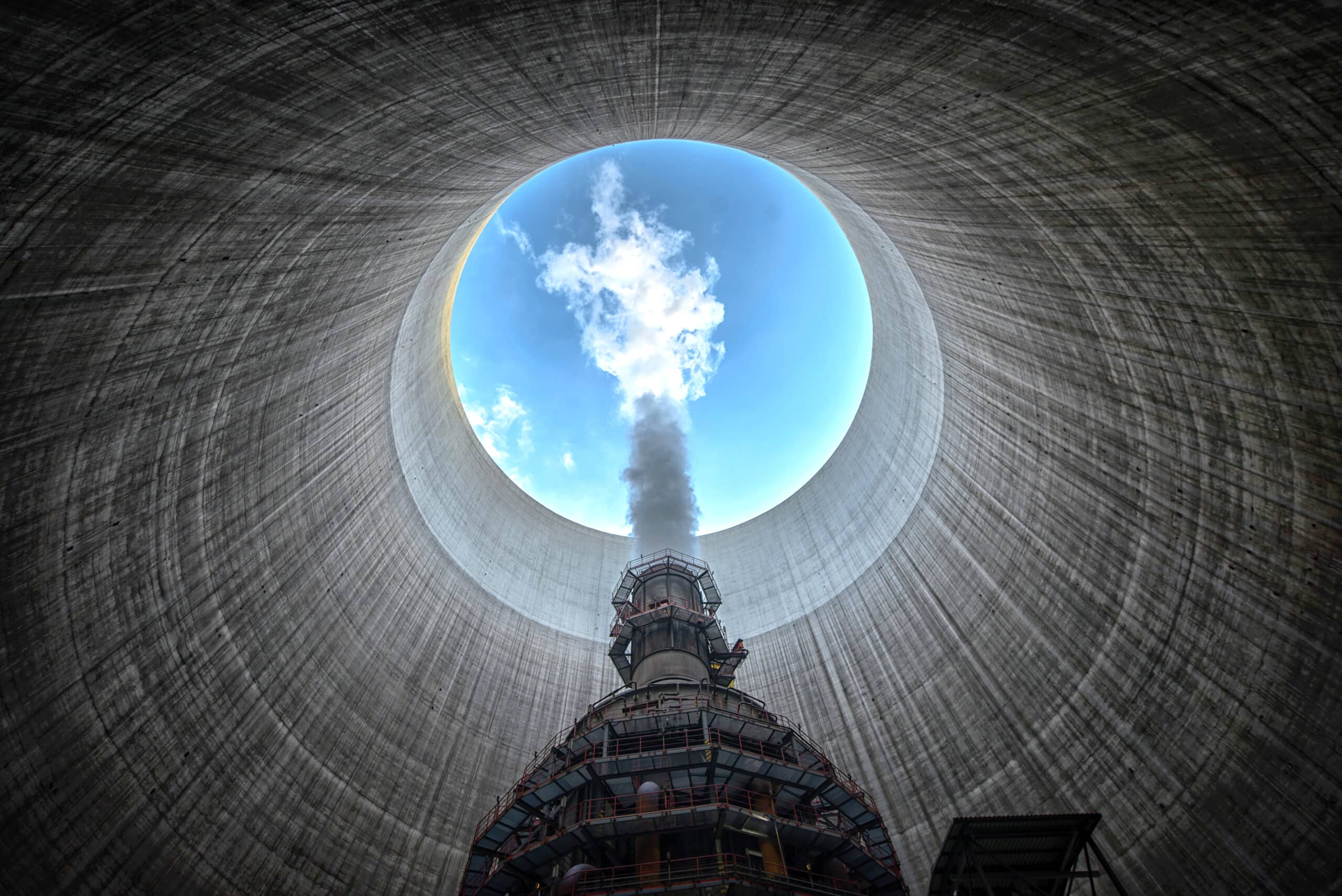 50 years of experience in the nuclear sector
With an experience on more than 49 reactors, our teams have actively contributed to the construction of the nuclear power plants. Boccard has thus become a major local and international player in the nuclear industry over the past 50 years.
We offer design-build services in EPC as an industrial integrator. We combine the mastery of our various trades from engineering to commissioning and maintenance.
Our fully-certified teams work on new build projects and major construction sites, as well as on modifications to existing nuclear facilities. They provide preventive and corrective maintenance for nuclear power plants in operation, as well as decommissioning and dismantling of facilities at end-of-life. Finally, we are also involved in the fuel cycle, including waste treatment and packaging.
Guaranteed implementation of solutions on time, with a high level of quality requirements to ensure the production and availability of low-carbon energy.
Nuclear energy is an important source of carbon-free energy capable of meeting the world's growing energy needs and environmental challenges.
If the industry is to be recognized, we need to guarantee the highest possible level of safety for nuclear facilities, extend the lifespan of our nuclear power plants and manage waste.
Thanks to our historical experience and our focus on nuclear safety, we are able to support the players in the nuclear sector.
A continuous, proven, long-term and reliable solution for the nuclear industry
For fuel cycle units, power generation units, nuclear medicine or research as well as nuclear waste treatment sites, we offer a continuous solution with the full integration of our expertise: Engineering, Manufacturing, Construction and Maintenance of fluid networks for nuclear facilities.
Your nuclear new build projects and major worksites
Modifications of existing nuclear constructions
Preventive maintenance of nuclear power plants in operation
Deconstruction of nuclear facilities at the end of their life
Fuel enrichment units
Gas or liquid fluid networks
Made specifically for hostile and confined environments.
Expertise in complex project management and historical experience in the nuclear industry
Since 1972, we have been supporting the key players in the nuclear industry throughout the industrial life cycle of their facilities. Our historical experience in the nuclear sector, our multiple technical and project management skills are based on a total knowledge of nuclear specificities and regulations and on long-term relationships with our client-partners.
A nuclear safety culture based on historical references and a mastery of the demanding requirements of the nuclear industry.
As a historic player in the nuclear industry worldwide, we have actively contributed to the construction of the French nuclear power plants (45 units out of 59) as well as 4 units in China. Our teams were involved in the FA3 power plant in Flamanville (France) and are currently working on the Hinkley Point HPC site (UK). We are also one of the main players in the construction of the Jules Horowitz research reactor for the CEA in Cadarache (France).
Our experts in the nuclear market coordinate our specific skills related to this sensitive sector and all our expertise as a designer-builder. They master the rules and codes of design and construction (RCCM).
A strong culture of safety, security (ISO 19443 certified)1 and "Safety first" protection of people and installations, as well as confidentiality rules specific to the sector, characterize us and are managed by our "Nuclear Compliance" unit. Our Boccard Management System is the guarantor and guides all our actions.
OUR PERFORMANCES & FABRICATIONS
From design activities to maintenance
EPC Contractor
• Fluid lots
• Balance of nuclear island (BNI)
• Balance of plant (BOP)
• Sampling lots
• Emergency diesel
Manufacturing & Modularization
• Piping and supports
• Tanks and reservoirs
• Skids
• Special machines
Studies & Design
• Fluid process studies
• E&I expertise
• General design plan
• Calculation
• Special machines
Site activity
• Construction & Maintenance
• Special welds • 3D laser scanning
• Modifications and maintenance on sites in operation
• Déconstruction
Piping and supports
• Pipe sections and supports
Classified and unclassified tanks and vessels
• Design and fabrication of tanks
• Dedicated boiler making
Skids
• Engineering, procurement
• Fabrication, installation and testing
Special machines
• Dedicated machines for use in hostile and irradiated environments
We support you throughout the life cycle of your installations
Whether directly on site or remotely, we ensure that your installations are maintained at their best performance in complete safety.
Qualifications and certifications for an ultra-sensitive sector
Thanks to their historical expertise and the implementation of a proactive training policy dedicated to the nuclear industry, our teams have mastered the regulatory and documentary requirements (INB and ESPN decrees) that guarantee safety from design to commissioning, as well as maintenance services.
Our expertise is recognized by several customer qualifications such as UTO for EDF or CAEAR for CEA.
We qualify equipment according to the operating stresses in nuclear installations to which it will be subjected throughout its service life, in particular under thermal and radiological ageing, with or without earthquake, with or without immersion, etc.
We have been ISO 19443 certified since 2023, with the aim of ISO 19443 certification by April 2022 for all Boccard's nuclear activities. These include 2C2I, Boccard Energy Solutions for new build activities, BCM filiaire nucléaire for CNPE and Grand Carénage maintenance activities, and BPV, given that Boccard is one of EDF's 50 priority tier 1 companies. We meet today's most stringent safety requirements.
For the ESPN, Boccard is the manufacturer of 4 nuclear circuits for the RJH project: RPK, MDG, REN and REH.
Our Customers




They

trust us