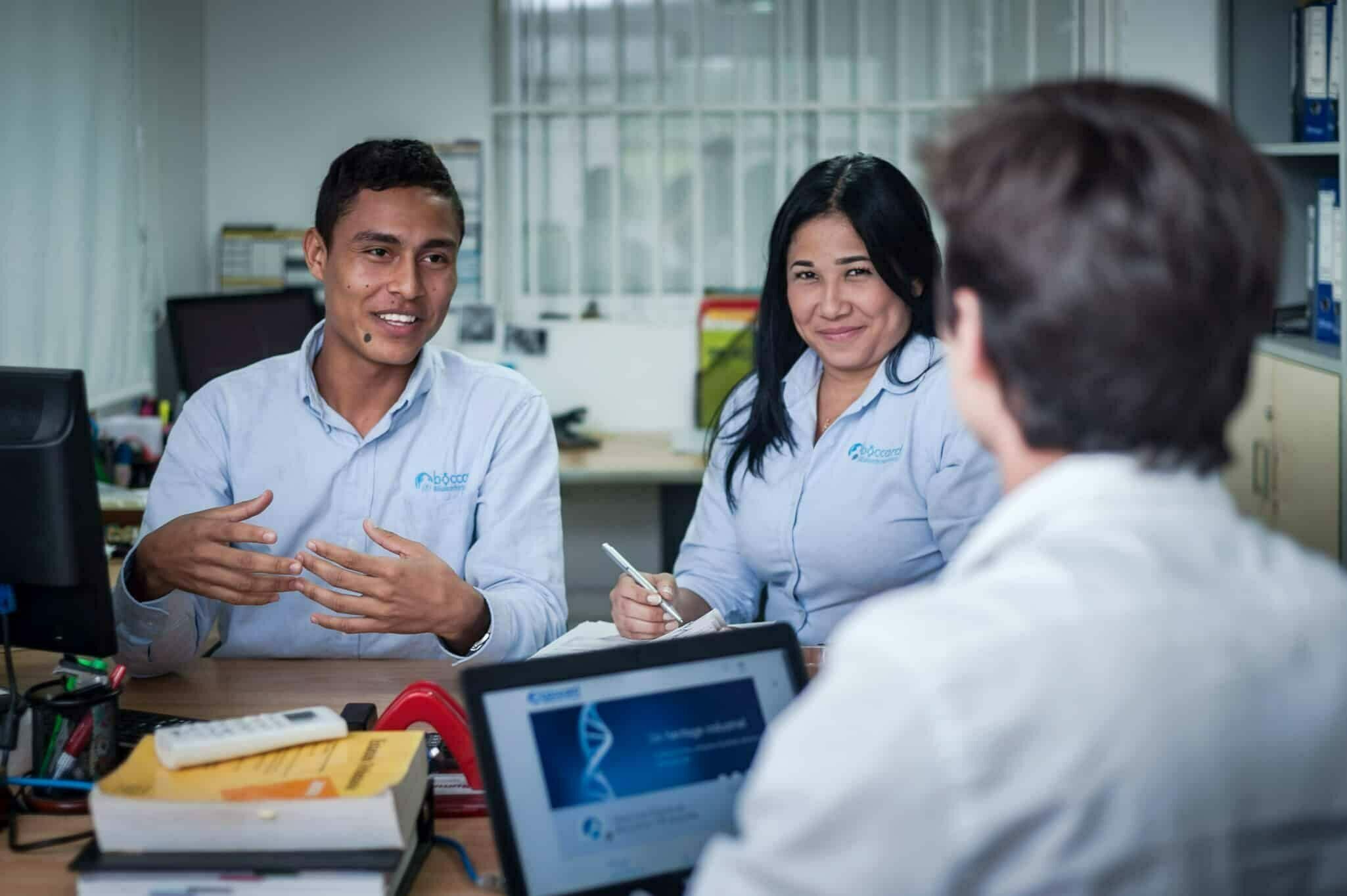 The success of your industrial projects is our priority
Beyond a well-mastered know-how, project management is part of our corporate culture and our DNA.
Our teams benefit from many years of experience on the most complex projects and with the strictest constraints.
Based on this feedback, we have been able to put in place procedures, methods and tools to support manufacturers in various markets in the success of their projects.
Since each project is unique , we can capitalize on our accumulated knowledge to adapt each project management to the specificities of your industrial processes and meet your performance, budget and deadline requirements.
From studies and feasibility to commissioning and maintenance
Our multidisciplinary teams rely on tools and guidelines that we have developed on the basis of our experience to guarantee the quality of our achievements.
The Boccard Project Management System (BPMS) compatible with ISO quality standards is our system of project management . It allows our teams to control costs, deadlines and risk management at all stages of the project by involving our clients' teams.
Through a rigorous application of best practices, we ensure effective project management using our PQP manual: "Prevention, Quality and Productivity" , which specifies the objectives and means implemented to achieve them, the responsibilities, the change management and the limits of service. The PQP is submitted to our customers for validation.
Our mastery of processes and project management, enables us to adapt our organization to very diverse contexts to carry out performance and deadlines oriented projects . We adapt to different situations: management directly with the client according to its procedures or ours, in collaboration with engineers and project managers or in piloting with partner companies.
A team led by a project manager dedicated to the success of your project
Each project is led by a dedicated project manager responsible for ensuring its smooth running and completion on time.
Responsible for the entire production group, the project manager is your single point of contact. He coordinates the work of all internal or external business teams (mechanical, electrical, automation, assembly, digital, etc.) while involving you in decisions.
Guided by our 5 KPIs Safety first, On time, On spec, On budget, Customer satisfaction, the project manager:
Has full authority and responsibility for all phases of the project.
Organizes the various working meetings and progress points.
Is responsible for the approval of design documents and their distribution, the schedule, and the management of modifications and revisions.
Leads the project by relying on the specific expertise of each project.
This project management is particularly profitable for complex projects involving many trades and allows flexibility in decision making.
Why entrust us with the management of your project?
Your project will be completed as planned
Your project will be implemented on time
Your costs will be minimized
The project will be carried out with care
The project will meet all applicable standards including the most rigorous environmental, health and safety standards and comply with legal requirements
Discover our Solutions




For your

markets

and

industries
Our Customers




They

trust us