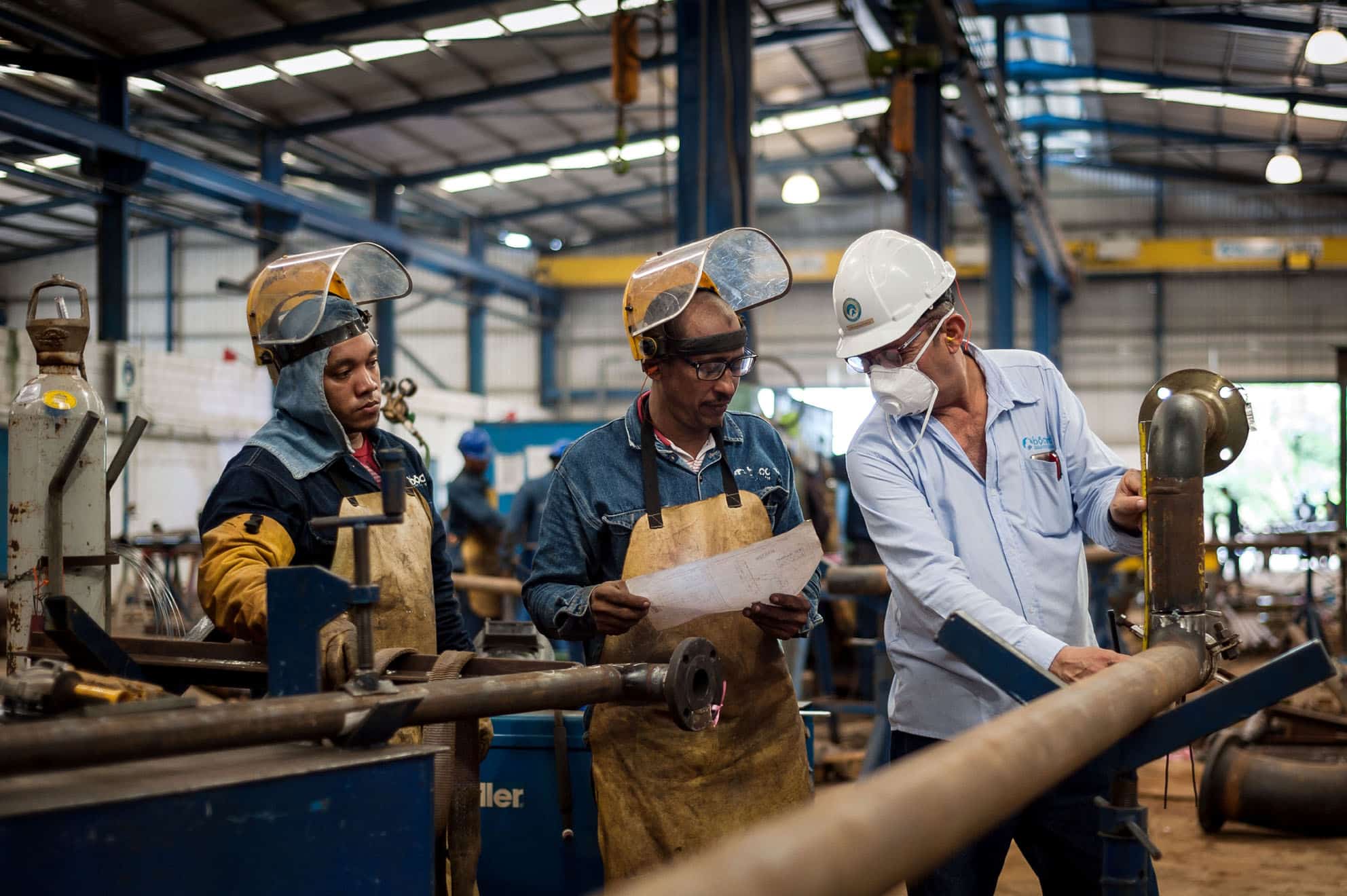 Skills Managment for
Performance
Well-trained employees to succeed your projects
Our main resource for the success of your projects is human capital: the men and women who work with you to bring your projects to life.
Our business experts develop their skills: managers, engineers, automation specialists, field teams, welders, boilermakers, pipe fitters, support functions…
Aware of the importance of training all our employees, we have set up a skills management policy to help them evolve towards greater autonomy, technical and managerial expertise or intercultural relations We have developed an integration and training process managed by Boccard Academy. We offer a range of internal and external training courses to meet the challenges of maintaining and developing skills. Each employee can also build his or her own personal training program.
SUPPORTING OUR EMPLOYEES IN THEIR PROFESSIONAL DEVELOPMENT
The Boccard Academy accompanies employees in their development and offers them a rewarding career path with safety and quality at the center of everyone's concerns.
For more than 10 years, the Boccard Academy has had a structured program that meets several major objectives:
To guarantee the consolidation of our Boccard good practices in accordance with the Boccard Management System,
To professionalize and structure the training to respond to the global strategy of "One Boccard",
To offer training programs adapted to each employee to accompany them in their professional evolution.
To meet the changing needs of our customers, we offer in-house training as well as external training courses to all our employees.
Our historical presence in various markets and the increasing complexity of our projects, gives us feedback to develop our best practices and continuously train our employees.
As part of our continuous improvement process, our management system (BPMS – Boccard Project Management System) integrates feedback as a key step. A debriefing is systematically held after each project with all interested parties.
The expertise is thus nourished by common experiences and shared between different generations thanks to an internal transmission of knowledge and values animated by Boccard Academy.
Discover our Solutions




For your

markets

and

industries
Our Customers




They

trust us