CARING FOR PEOPLE AND PLANET
Duarte, Quality Manager, United Kingdom
Energy Solutions
"

I benefited from the advice of a mentor and on-the-job training. This has enabled me to develop and gradually increase my responsibilities."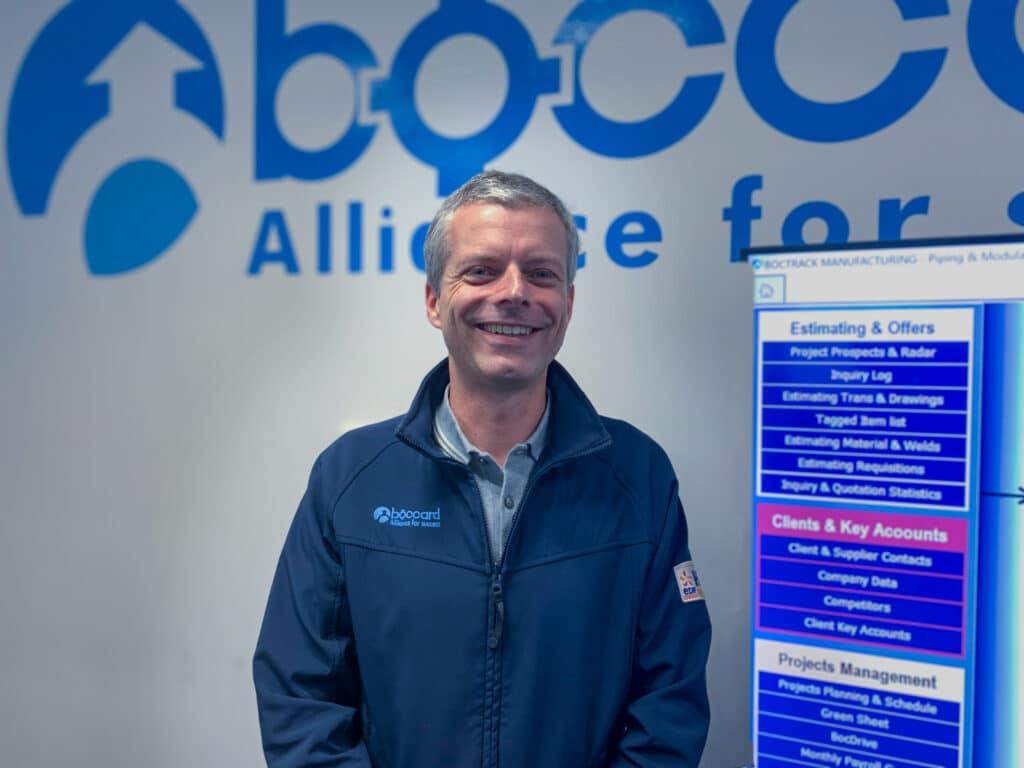 The beginning of my quality adventure at Boccard after four years of work experience
I started in 2009 as a warehouse worker at a power plant in Portugal. I quickly moved to the quality department and continued to gain experience in this field when working on different industrial developments. However, the financial crash meant that many projects were stopped.
In 2012, I sent my CV to the quality manager of Boccard Portugal. He told me about a project taking place in France. Jackpot! 
I began my quality journey at Boccard, at a power station in Corsica.
At the end of the project, I was offered a position in Flamanville, which I accepted.
it's the Boccard value 
that resonates most with me.
Participate. Training. Being a good listener. And dare to change!
It allows you to grow and to help those around you to grow.
FLAMANVILLE: ON-THE-JOB TRAINING AND BEING MENTORED TO DEVELOP MY QUALITY CAREER
My manager at Flamanville who welcomed me in 2014 taught me a lot. We developed a level of mutual trust and and I shared with him my long-term ambition of becoming a quality manager. He developed an on-the-job training program for me which exposed me to all aspects of the quality role: I took on the role of radio project manager, project coordinator and more… Over four years, he helped me to identify and work on my areas of improvement, and to build on my strengths. 
I really appreciated this transparent approach.
NEXT STOP: HINCKLEY POINT C IN THE UNITED KINGDOM
My manager asked me to take on the role of assistant quality manager for the Hinkley Point C site. The aim was to improve the quality level, which was a key element of the relationship with the customer who had, and still has, high expectations. This was my 1st management experience on a small team.
I was happy to be able to help others contribute.
"Training, mentoring and gradual assumption of responsibility: this has enabled me to develop."
FROM DEVELOPMENT OF SKILLS TO THE MOVE TO QUALITY MANAGER FOR THE BROUGHTON SITE
In 2022, a colleague and I went to Houston for an immersion course in BocTrack, the digital production monitoring tool that was widely used there. The goal? Prepare the total digitalization of the new Broughton workshop where I was about to become quality manager: this tool would be key. The implementation was a success. Now, within my team, I try to listen to identify needs and help members move forward. Now it's my turn to be a mentor.
Our Customers




They

trust us