As an industrial turnkey constructor, Boccard has become a major player in the design and construction of increasingly productive and innovative industrial plants.
Thanks to its excellence in project Management based on its commitment "Safety First, On Time, On Spec, On Budget, for Client Satisfaction", Boccard offers sustainable and intelligent industrial solutions, services and products, throughout the whole life cycle of your investment on the industry and process markets.
The factory of the future is now!
Through developing innovative technologies, Boccard offers a global approach "Design to Build and Maintain" benefiting ambitious industrial projects and is resolutely committed to become a "leader in fully integrated digital industrial solutions".
BOCCARD
FOUNDATION YEAR
IN FRANCE
dedicated
to industrial
development
from Engineering, Manufacturing,
Construction to Maintenance
Opex & Capex
optimization

"DESIGN TO BUILD"
APPROACH

« Safety First, On Time, On Spec,
On Budget, Customer Satisfaction »
Boccard workforce
average age
to United Nations
Global Compact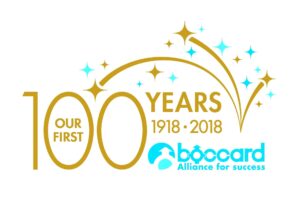 BOCCARD CELEBRATED
ITS "FIRST 100 YEARS"!
Our Customers




They

trust us