Our teams of experts in the nuclear sector have were tasked with the EPC Fluids package for the Jules Horowitz Nuclear Research Reactor (RJH). This work includes the secondary, tertiary and emergency cooling systems as well as the production and distribution of utilities.
This project involves our specific know-how in the nuclear market: piping, boilermaking, mechanics, EIA, radiological protection, and handling equipment.
We have designed, studied and produced packages of fluids in compliance with nuclear safety rules comprising 46 cooling and utility systems, 20 km of piping, 4,000 valves, 1,300 items of equipment (pumps, exchangers, filters, tanks, etc.), 250 tonnes of supports, etc.
Our teams have been mobilized to 25,000 hours of engineering, 520,000 hours of assembly and relations with 100 suppliers and subcontractors.
The Jules Horowitz (RJH) research reactor project, led by the CEA's Nuclear Energy Department, responds to an essential scientific and technological challenge: testing the behavior of materials and fuels under irradiation, in support of current nuclear reactors and future.
This reactor is a unique experimental irradiation tool in Europe available to the nuclear industry, research organizations, as well as nuclear safety authorities and their technical support.
Learn more about our solutions for the Nuclear industry?
Expertise in the nuclear market
RCC-MX code levels 2 and 3
Boccard is a manufacturer of ESPN nuclear assemblies
Mobilization capacities of our teams of experts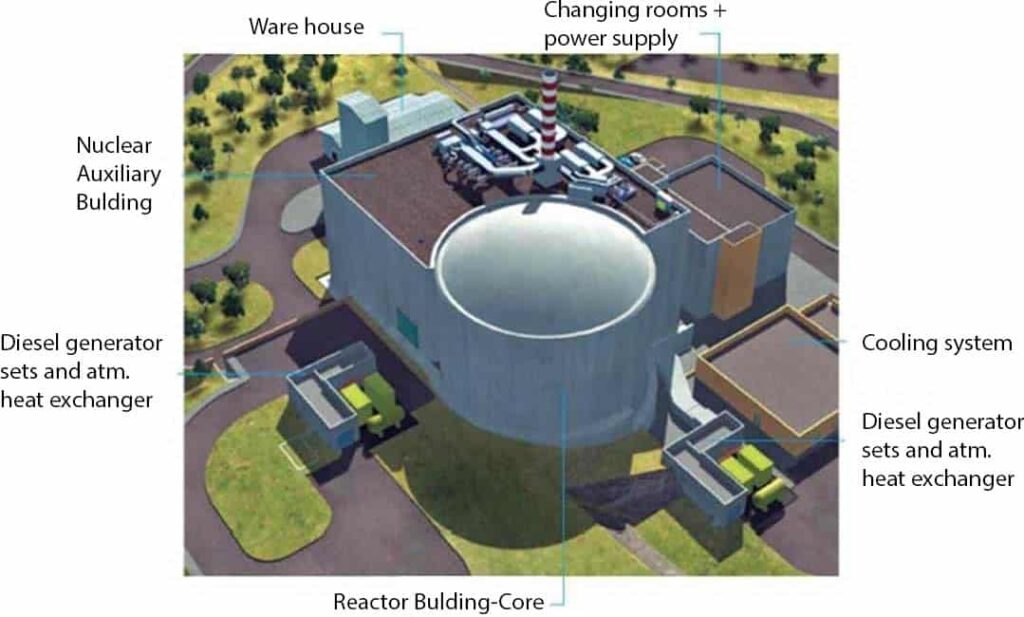 EQUIPMENT AND SERVICES PROVIDED
Design, studies and realization of the fluid systems of the experimental reactor on the perimeter of:
production and distribution of utilities (demineralized water, ultra-pure water, acid, base, fire network, nitrogen, hydrogen, etc.)
secondary, tertiary and emergency cooling systems for the reactor and swimming pools,
purification systems for swimming pool circuits and primary dehydrogenation,
collection networks for liquid and gaseous effluents.
46 cooling and utility systems,

20 km of piping,

4,000 valves,

1,300 pieces of equipment (pumps, exchangers, filters, tanks, etc.),

250 tons of supports,

In the fields of:

– "unclassified" industrial piping, RCCMX and ESPN,
– "unclassified" boilermaking, RCCMX and ESPN,
– fluid process mechanics,
– electricity, instrumentation and automation,
– radiological protection,
– handling equipment.

25,000 hours of engineering,
520,000 hours of assembly,
100 suppliers and subcontractors
Our Customers




They

trust us