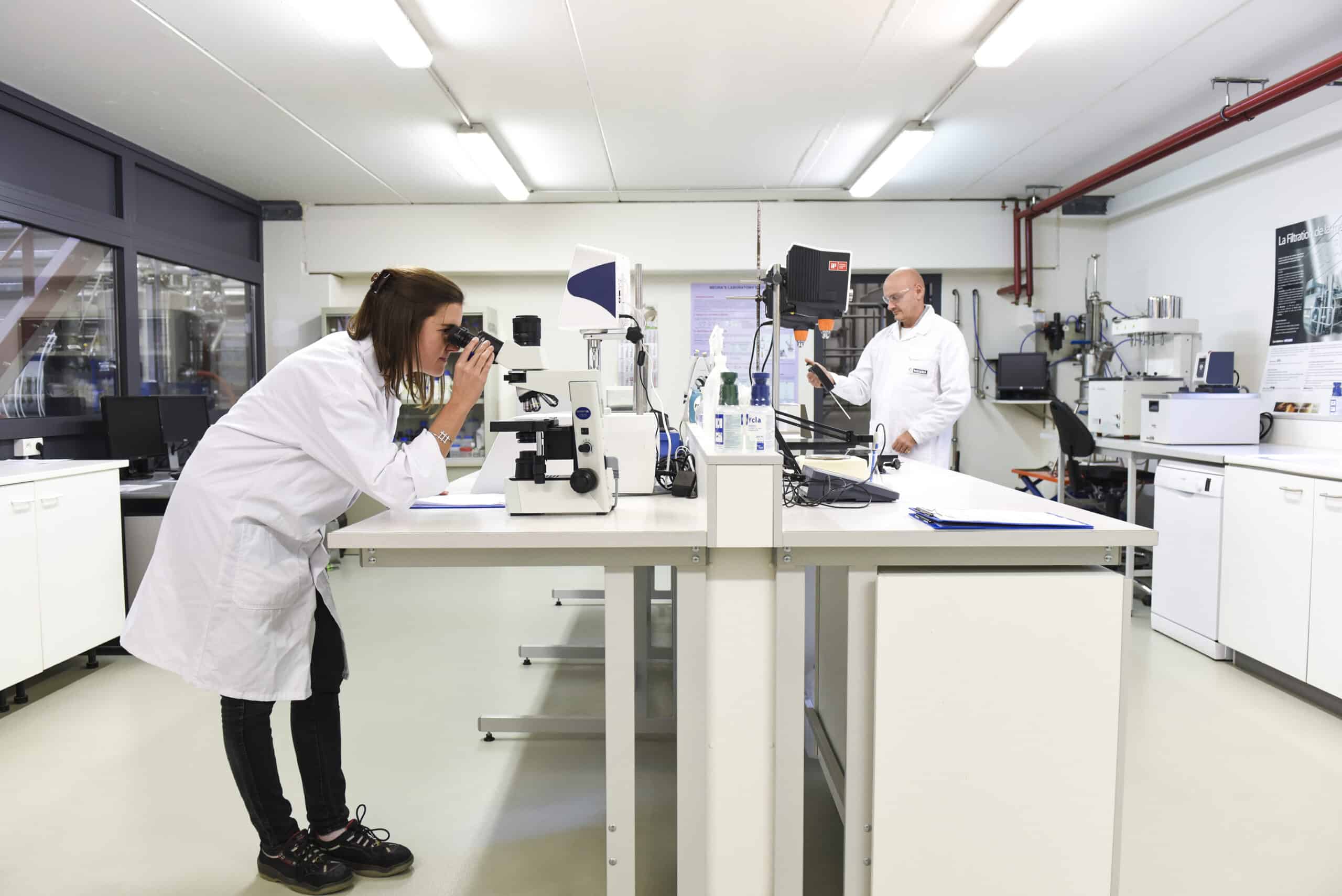 Control of a wide variety of processes by experts dedicated to your industrial projects
Through our presence in a wide variety of material processing industries, process engineering is one of our knowledge bases.
Process engineering is indeed the common point between the production of beer, yogurt, green energy, vegetable proteins, shampoo or vaccines, plasma fractionation, chemicals or even utilities.
This science of engineering faces many challenges in order to give place to an industry that responds to the sustainable development challenges.
Multiple experiences in process engineering
Our multidisciplinary teams support manufacturers in the definition of technological process solutions and benefit from experience in different fields of process engineering.
This allows them to design and optimize production units by taking into account the quality of the finished products, the different processes to be implemented as well as the specific regulations in each industry and environmental standards.
Process engineering for more sustainable, profitable and safer installations
By their contribution to technological decisions, our engineers play an essential role to offer more sustainable solutions. These solutions ensure a better management of raw material, water and energy resources, and a reduction of effluents, while meeting productivity challenges.
Our engineers implement and industrialize new processes to optimize costs and reduce the carbon footprints and CO2 emissions of our customers.
Our engineers are therefore called upon to provide the best technological response to the project in order to:
Draw up PFD diagrams (Process Flow Diagram), P&ID (Piping and Instrumentation Diagram) and TI (piping and instruments) installations
Perform material and thermal balances (enthalpic balance) as well as utility and effluent balances
Simulate a process in part or in full
Dimension the necessary equipment
Define the instrumentation and valves
Carry out thermal and hydraulic calculations
Establish lists of fluids and compatibility between them
Carry out functional analyses for information management and design of E.I.A. solutions.
Analyze the risks of the installations with respect to safety, environment and productivity: HAZID, HAZOP reviews, definition of safety devices, SIL studies (instrumented safety)
Analyze reliability and failures with FMEA type analyses
Lead design reviews, deviation reviews…
Train the personnel
Intervene in commissioning and start-up phases
Choose us to support you in your projects integrating processes
Thanks to our multi-market expertise and our mastery of process engineering, we are able to provide the best technologies available to meet our customers' needs.
Our cross-field experience is a guarantee of flexibility and a permanent search for operational excellence.
As a manufacturer and turnkey contractor, we design workable processes with feedback from the field.
We are aware of your CAPEX, OPEX and TCO issues and we take them into account from the design phase thanks to our experience in design to build to maintain.
Discover our Solutions




For your

markets

and

industries
Our Customers




They

trust us