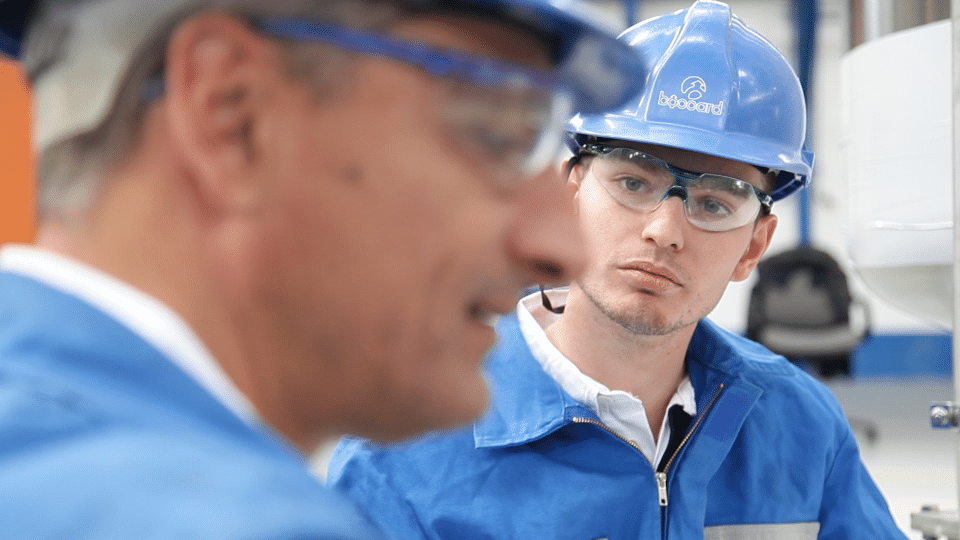 Our mission is the success of your project and we know that anticipation is the key to a successful project
As part of our "Alliances for success", our mission is the success of your project.
Safety first – On time – On spec – On budget – Customer Satisfaction
Our 5 KPIs guarantee this commitment. Our key words are consciousness and efficiency. Our key words are consciousness and efficiency.
Attentive to any drift, our teams are trained to identify the phases at risk and plan alternatives to eliminate the sources of the detected risks or reduce their effects.
A systemic approach to anticipate risks
What if one stage of your project fails?
Have you planned solutions to limit the impact on the budget and the deadline?
What room for maneuver have you planned?
It is essential to foresee all these aspects when designing your project.
With many years of experience in managing complex projects and Greenfields, we have the expertise to manage your project from the design phase to the training of your employees.
The earlier you involve our experts in your thinking, the more we will be able to have a positive impact on the smooth running of the various stages of implementation.
An answer to your three main risks
Facing the technical risk
Each step of your industrial process can present risks
Hygiene standards for a food or pharmaceutical production…
Security / safety / environmental standards for nuclear, chemical products in general, etc,
Risks related to the wear of your equipment or to a defective assembly.
Our certifications and authorizations, as well as the training of our employees, strengthen us to better meet these challenges.
Our expertise in fields such as process engineering, mechanics, automation, digital technology and maintenance, as well as in project management, enables us to better anticipate the risks inherent in any industrial activity.
Facing the managerial risk
The launch of a project is a delicate moment for you because it involves actions and decisions that can disrupt your time-to-market strategy. If the project is delayed, the launch of a new product or the supply of a market will be impacted, penalizing your return on investment.
The Boccard Project Management System (BPMS), compliant with ISO quality standards, is our project management system It allows our teams to control costs, deadlines and risks at all stages of the project by involving our clients' teams.
Coupled with our BocTrack proprietary software, our tools provide real-time project monitoring and guarantee that our missions will be accomplished successfully and safely.
Facing the business risk
We know our clients are constantly looking for innovation to become or remain leaders in their markets. For them, the control of risks related to the design of industrial projects and their confidentiality are paramount.
This is why, at Boccard we guarantee the total confidentiality of the actions carried out for your industrial projects.
Our discretion is the guarantee that your investment will be viable, and that you will keep your competitive advantage.
Discover our Solutions




For your

markets

and

industries
Our Customers




They

trust us