CARING FOR PEOPLE AND PLANET
Kelly, Training Officer, France
Business Partners
"Transparency is essential. Being able to express your needs for change and novelty, trusting… A few twists and turns of course, and in the end, it works!"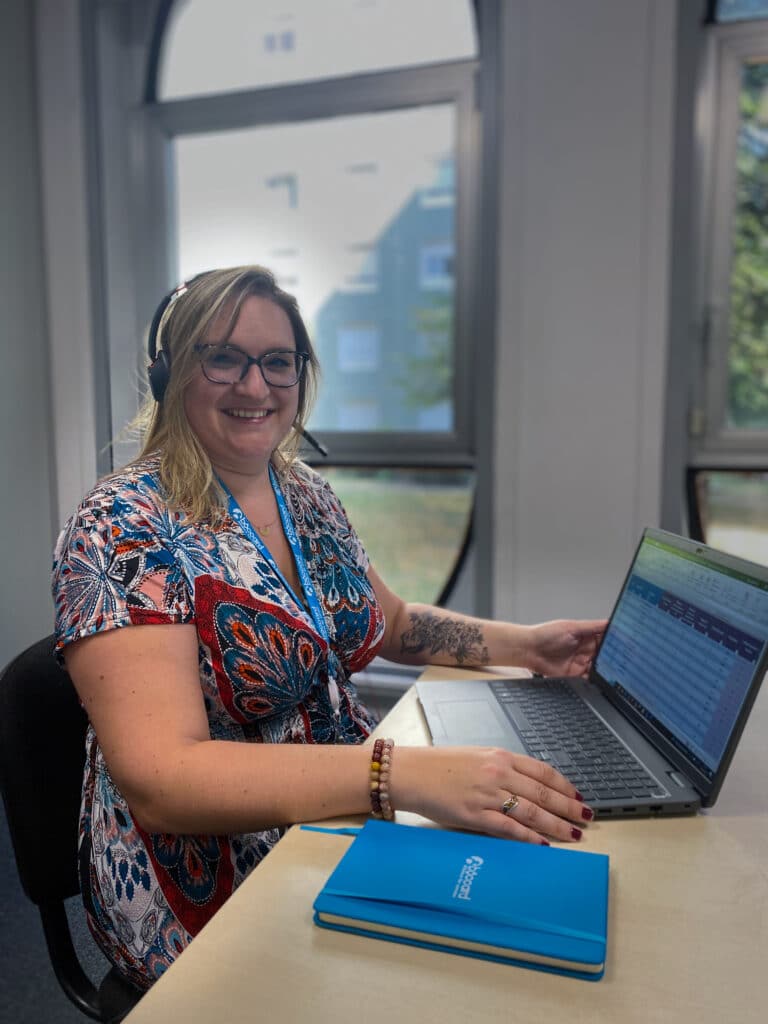 A Boccard beginning under the sign of security & nuclear safety
After a work-study program with EDF¹, I joined a Boccard nuclear Business Unit (BU) in 2012. My role combined security clearance management and administrative support for monitoring radiation protection and safety.

it's the Boccard value 
that resonates most with me. 
Managers who provide support, human resources who listen and facilitate, teams who help each other and, of course, remaining an active player in one's own development by getting involved in transitions; for me, that's what growing with kindness is all about.
Two years of rich learning followed: I provided my support on key subjects which condition our access to markets, from tenders to prevention & radiation protection monitoring. The development of the business unit meant that I was able to onboard a work-study student to support its growth. 
I transferred the admin support part of my job to the work-study student, who since had become an employee. I therefore focused on the business side where I felt that I was making a difference: preparation of nuclear sites, validation of security checks, authorizations, anticipation of training requirements, medical monitoring. The mutual trust between my manager and I continued to grow. Step by step, I took on new responsibilities, developing versatility and autonomy. Every year brought something new and I was able to adapt and built my credibility..
"Supporting others and getting  supported, this is how everyone can progress. 
PERSONAL AND PROFESSIONAL TURNING POINT IN MID-2019, COMPLICATED BY COVID A FEW MONTHS LATER
I learnt I was pregnant with my 1st child at the same time that my manager announced his departure from the company. Would I be able to manage everything whilst also waiting for my new manager? It was not easy to get supported for business imperatives and prioritize even better. 
Over several months, however, I managed to find the resources and organized a brief handover with the new manager before I left for my maternity leave. After my maternity leave, I returned to the same position. Post covid, the activity felt like a routine: I became a little tired of it. I talked about my desire for change with my manager and the HR manager.
TWISTS AND TURNS, THEN A TRANSITION IN SUMMER 2023
An opportunity that could take advantage of my experience of training staff emerged within the Boccard Academy. However, I had to be patient several months: the identification and preparation of my replacement took longer than expected despite my involvement in the training of my replacement. It was difficult: I had to take a brief break. 
Then I came back strengthened, confident and able to organize the transition between the two jobs. Success! 
In the summer of 2023, my internal mobility was 100% achieved and I had the pleasure of taking on my new role.
 ¹The French utility company
Our Customers




They

trust us