CARING FOR PEOPLE AND PLANET
Nuno, BocCenter Manager, Portugal
Western Europe and Africa
"

Boccard has enabled me to work in France, Portugal, Malaysia, Colombia and the USA."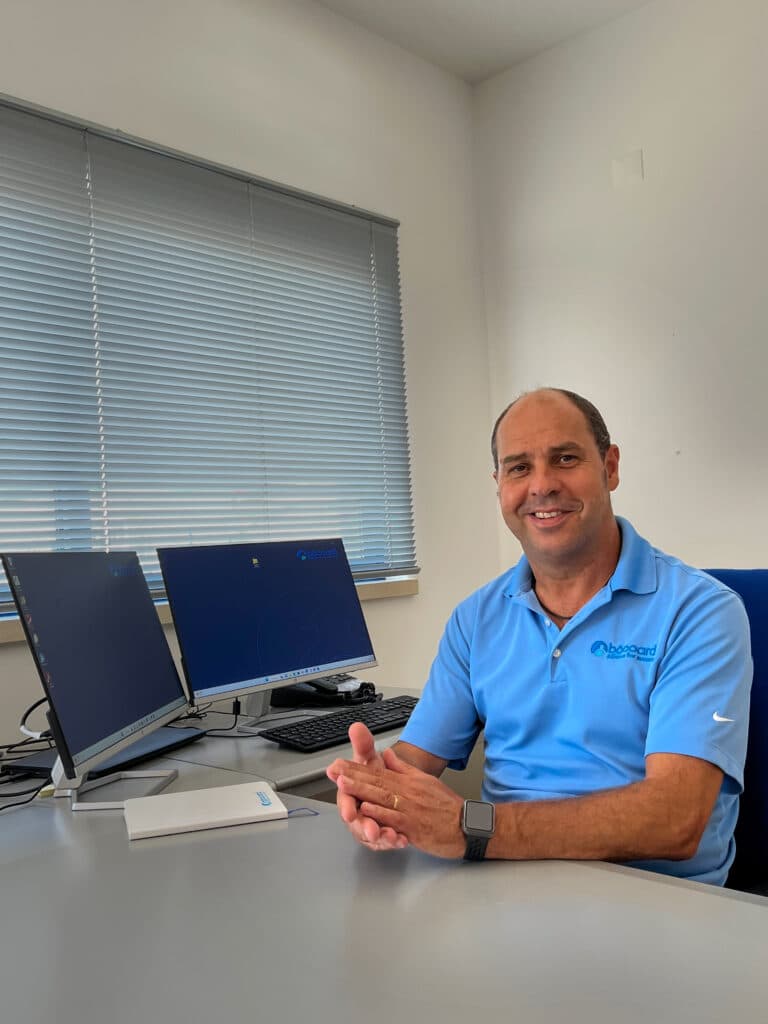 TRAINING AND FIRST STEPS IN THE INDUSTRY
After the baccalaureate, I chose a career in metal mechanics and welding. I began to build my experience as a welder, then as a pipefitter in a range of companies.
it's the Boccard value
that resonates most with me.
Quality is something I fell into at the start of my professional life; it has become a thread that runs through me, pushing me to do better and to develop.
THE BEGINNING OF MY QUALITY JOURNEY AT TURBOPLAN, A COMPANY JOINTLY OWNED BY BOCCARD AND A PARTNER
I joined Tuboplan-Boccard to lead a small team in France where we achieved good results. Upon my return, I was asked to become a Tuboplan contractor, howeverI declined the offer because the organization had not managed to win me over… Instead, I was appointed quality control manager of the workshop In 2001, I took over quality responsibility for the company and led the obtaining of thefirst ISO 9001 quality certification over the following years.
DEVELOPMENT WITHIN OTHER COMPANIES
After ten years atTuboplan-Boccard, I wanted to run my own business. Too junior to become a director, I decided to develop my skills in business management by taking the reins of a Car Center. I then returned to quality roles, with a stint at Bureau Veritas.
"Listening to needs, diagnosing then improving, all this makes me grow."
RETURN TO BOCCARD WITH AN INTERNATIONAL CALLING
In 2012, Boccard's Piping manager contacted me to monitor quality control in different countries. Working internationally was appealing: I seized the opportunity. Then a need for quality reinforcement emerged in Colombia: we left as a family and I was delighted to become a manufacturing manager: analyzing, listening, making decisions that engaged the organization to improve the whole… Everything I loved! During a discussion, I opened up to my managers about my aspirations for greater challenges. I became quality manager in Houston, USA, then manufacturing director.
'BACK HOME' AS THE DIRECTOR OF BOCCARD PORTUGAL
Boccard Portugal had new demands in 2022: adding another element to my role, I provided support from the USA to develop improvement action plans… and this finally ended up in me returning to Portugal to take charge of the site, that is growing with a new workshop: what an exciting challenge!
Our Customers




They

trust us