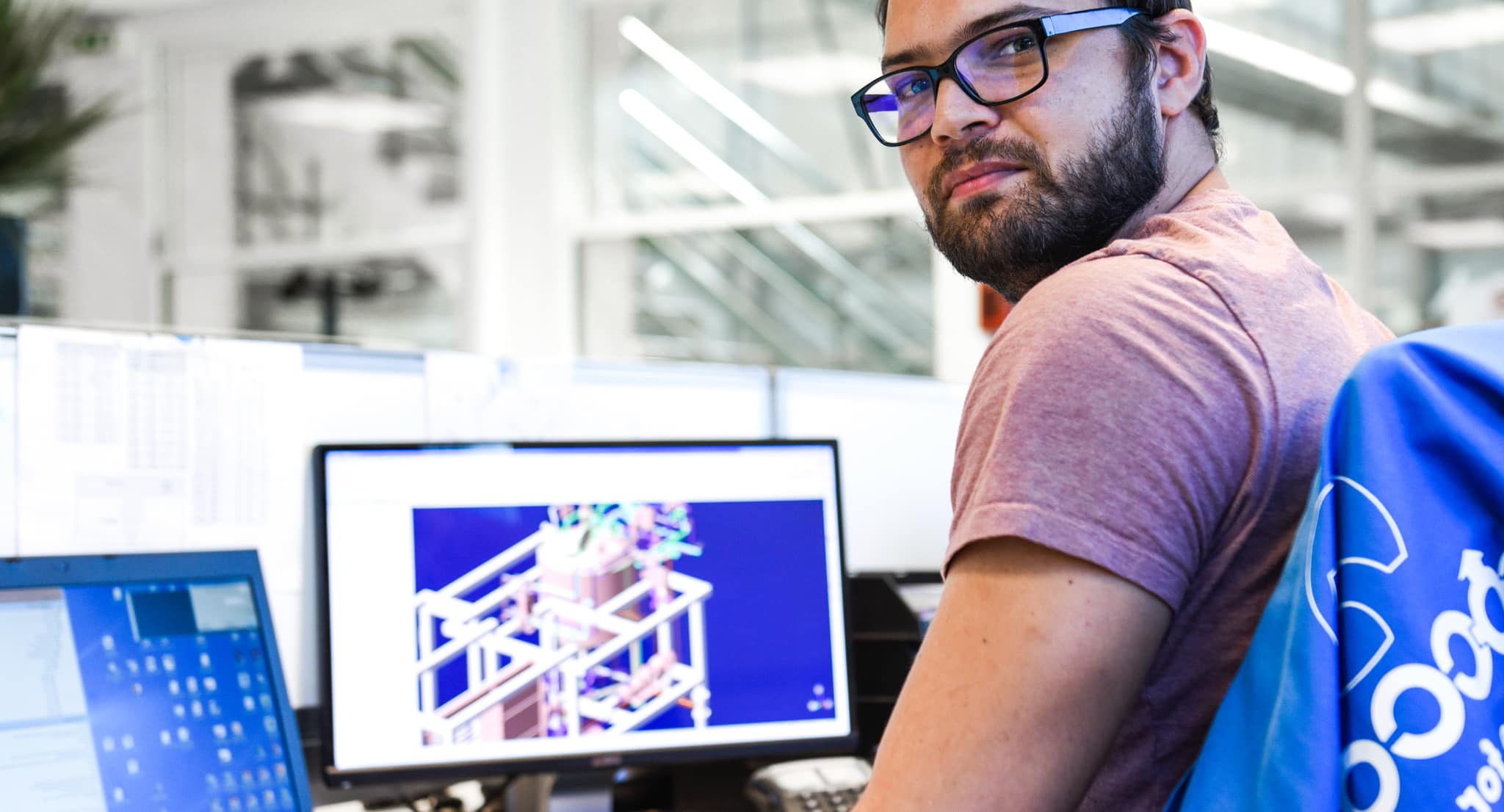 Our design offices around the world design your projects
From the pre-study phase, our teams of experts in process engineering work with you to design your production facilities, from the single piece of equipment to the complete turnkey plant. Within the framework of our EPC or EPCM activities, we carry out the basic concept and detailed design.
We have various design offices around the world. Given the complexity of the projects we handle, we integrate multiple skills related to the process, mechanics, boiler making, piping, instrumentation, automation, control, supervision, protocols, tests, electrical studies and technical files.
You benefit from our many experiences in your specific industries, for which we master the regulations and standards.
Design and studies from simple equipment to turnkey installation
Specialized in project management and in your specific processes, our design offices are equipped with the latest design and modeling tools in 3D and virtual reality for a very precise validation of the design plans and a more advanced collaboration.
According to your specific projects, we adapt to your process and building constraints and we verify the assumptions in terms of economy, ergonomics and productivity.
Our teams master your safety requirements and compliance with standards and regulations
We offer a range of study and design services to guarantee the success of your projects in complete safety and in strict compliance with the regulations and standards of your industries:
Definition of your needs: engineering assistance, specifications, equipment lists, 3D design, purchasing, etc.
Process studies
Preliminary studies: structural calculations, piping layouts, isometrics, conceptual studies, process diagrams, P&ID design, equipment sizing, 3D design
Functional analysis
Technical studies and specifications, Detail studies
Project assistance: planning, procurement assistance, subcontractor and supplier consultation files
Construction drawings
Automation, Supervision, 3D laser studies, AR/VR solutions
Qualification, Traceability
We design to build and we control your processes
We design all the process equipment we manufacture: reactors, bioreactors, mixers, process and storage tanks, homogenizers, melters. We design and prefabricate CIP and SIP systems, skids, modules and supports.
In order to accelerate the implementation of your projects, our experts are at your service for:
Design of your plants and installations
Plant/installation drawings & optimization
Structural, architectural and civil engineering plans
Mechanical and electrical engineering
Construction management
Warehousing & logistics
Process and utility design: mass balance, production diagrams, CIP timelines, process flow diagrams, 2D and 3D drawings, process and utility design, specifications by process area, tank lists, functional lists by process area, general recipe rules and traceability
Supervision and automation architecture design, functional analysis, programming rules
Why entrust us with your studies?
We design to build
We design installations to reduce your TCO (Total Cost of Ownership – CAPEX + OPEX)
We master the design methods for all sizes of facilities, from a single tank or skid to a complete plant
Our experts have experience in many industries and with a wide variety of products and processes
We can assist you in industrializing your processes
Time to market
Discover our Solutions




For your

markets

and

industries
Our Customers




They

trust us