CARING FOR PEOPLE AND PLANET
Guy, General Manager, China
Asia Pacific
"30 years at Boccard, almost as many twists and turns between Europe and Asia, and not a moment of routine."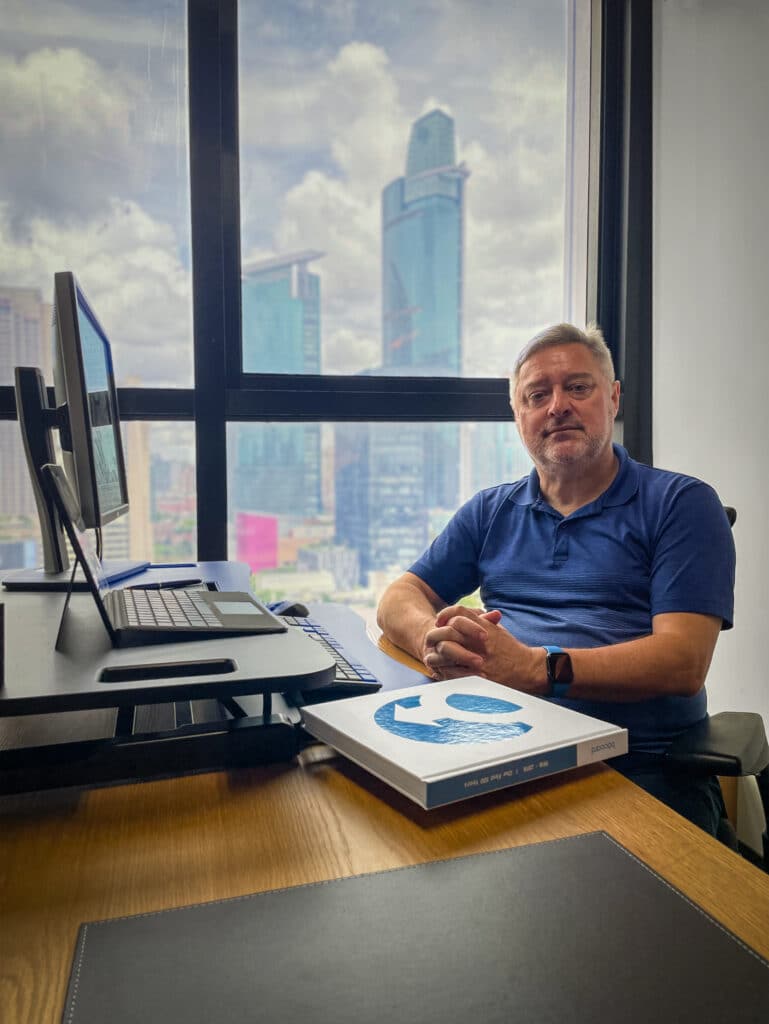 General Manager of the Changchun site Meura three years after my start in the company
After my engineering studies, I started at Meura, as a project manager on industrial projects in China.
Three years later, I moved to China as a technical-commercial advisor for the newly opened joint venture in the north-east of the country.
Three months later, the general manager Changchun Meura left the JV. The surprise? I was asked to take over his responsibilities. Should they trust me? I therefore decided to trust myself! I asked for a resource to manage the local workshop, the key to success for the subsidiary.
It was accepted!
it's the Boccard value 
that resonates most with me.
Looking back over my career, I realize that I've turned my passion for Asia into a driving force to fully commit to my role and achieve results.
The Shanghai representative office in charge of business development was not achieving the expected results. I offered to take over this role and consolidate the Shanghai office with that of Changchun. This was an opportunity to build on my technical sales experience, however this time at a more senior and more exposed level. Management agreed with my suggestion and took me on!
A REAL EXPERIENCE IN TRANSACTION MANAGEMENT
After eight years, the decision was made to close the joint venture. I became the leader for this new stage. The mission was not easy because it involved closing the project and supporting colleagues at the end of a personal and professional adventure. Negotiations with our partners were tough. . However, I built up my flexibility and resilience – these can also be considered as part of the tenacity aspect of our Boccard values.
"Yes, I had doubts. It helps to ask the right questions, and think before you dare."
Back in Belgium, I became both Sales Manager Asia and Quotation Manager. When the activity of BU Boccard Shanghai – and therefore its workforce – decreased, I helped by adding the role of BU manager on an interim, part-time and remote basis. And it works!
Belgium / China / Asia trips were intense. In 2019, with the increasing activity and workload in the BU, daily proximity to the field became essential. . I discussed with my manager the option of moving to Shanghai to continue working as BU manager at Boccard Shanghai. Request accepted! Shortly after my arrival, the draconian zero-COVID regime began in China… a major new personal and professional challenge.
Our Customers




They

trust us