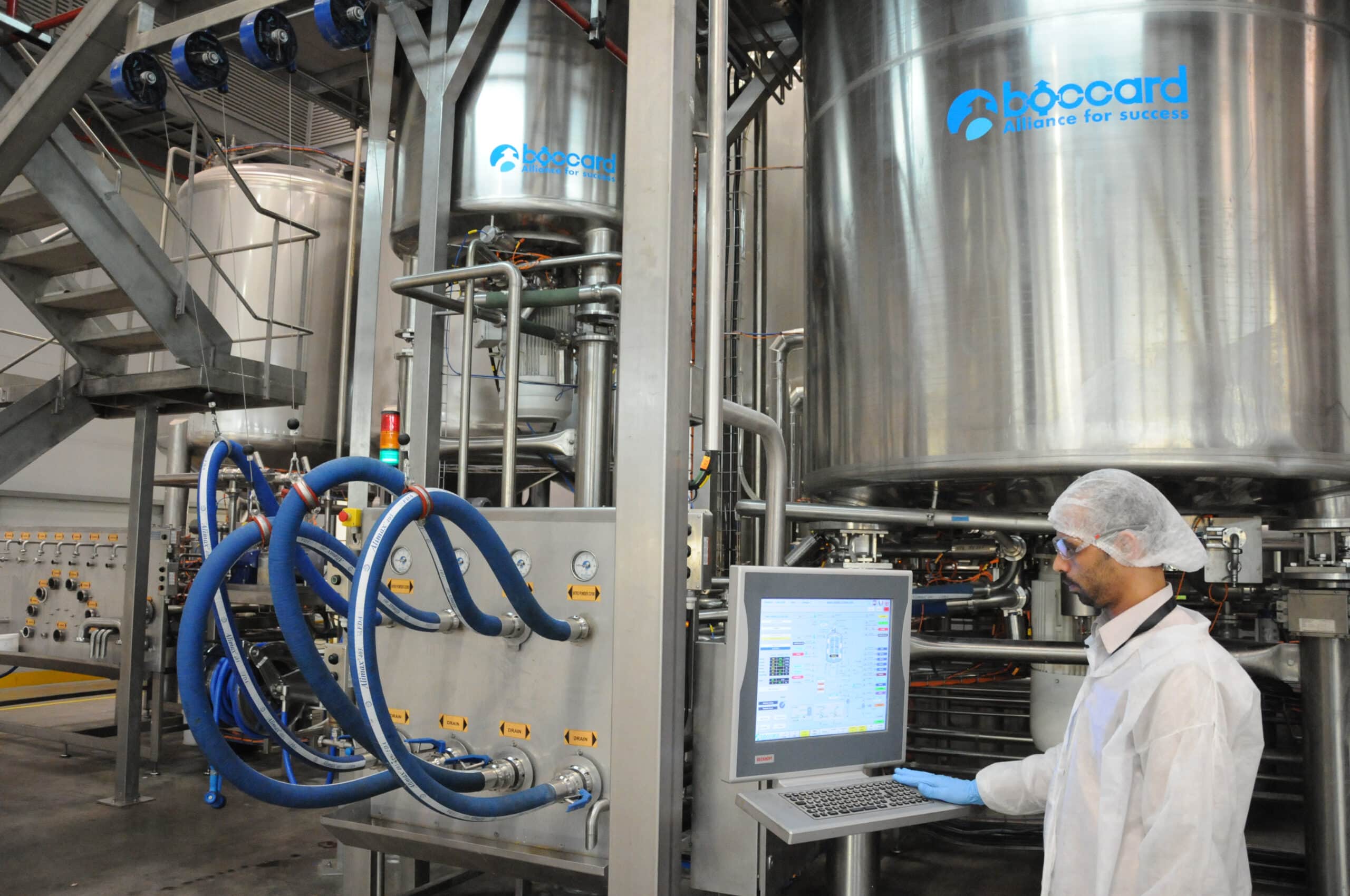 Electricity - Instrumentation -
Automation
Expertise and solutions in electricity, instrumentation, automation and control systems
Simple and efficient control of your installations is essential: our automation engineers design custom-made automation systems that are open and communicate with your plants' information systems. They lean on the most reliable solutions on the market and involve your teams in the design and ergonomics of the systems.
All of our services comply with 21CFR (part 11), GAMP V and ANSI/ISA-88 standards. For many years, we have been implementing programmable logic controller (PLC), distributed control system (DCS), human-machine interface (HMI) and supervisory control and data acquisition (SCADA) systems.
We offer you our wide experience in your specific industries and we master the regulations and standards.
Commited experts and solutions for greater flexibility
Our teams are organized by project under the authority of an E.I.A. project manager. He/she is the main contact for questions relating to electricity and automation and coordinates the work of all the internal and external business teams. He/she manages the participation of specialists and experts required for the development of PLC programs and control applications: electricity, power electricity, automation, industrial IT, cyber security, data protection, etc.
We integrate hardware and software solutions from the market, guaranteeing you total independence for the maintenance and further development of your installations.
We provide engineering services for the development of control and command tools for your processes:
Electrical studies
Realization of electrical cabinets and boxes
Programming of PLCs and control applications
Development of traceability tools and recipe management tools
Protection and backup of data
Electrical and pneumatic connections on site
Commissioning of installations
Training courses
The guarantee of the good progress of your project
Our teams follow a methodology that complies with the standards of your industries (such as GAMP – Good Automated Manufacturing Practice – for projects in the pharmaceutical industry) to perform their various actions: Validation of input data (specifications, schedule, require
Validation of input data (specifications, schedule, required standards) prior to the launch of the work.
Validation of the functional analysis of the processes before the development of the programs.
Tests and simulations of the developed applications, with the customer, before testing and commissioning.
Verification of the conformity of the installation through the risk analysis.
Why entrust us with your projects involving E.I.A.?
Our teams benefit from several years of experience on simple or complex projects integrating Electricity-Instrumentation-Automation.
We adapt to the specific needs of our customers and are flexible.
We adapt to defined constraints and specific production modes and we advise our clients who are new to automation.
We use market solutions and adapt our offer to your specifications in terms of hardware, software, networks and applications, data security.
Discover our Solutions




For your

markets

and

industries
Our Customers




They

trust us