In order to increase its production capacities at its Aix-en-Provence factory, the company NAOS, manufacturer of dermo-cosmetic products, called on Boccard who undertook all stages of the production of this manufacturing unit.
In 2019, the company NAOS placed an order for a new 15T capacity platform, for the production and storage of cosmetic products.
In one year, our teams have carried out all the design studies, the manufacturing and the commissioning of this turnkey greenfield platform.Our experts also carried the the qualification en the installation on site.
The final installation is made up of 3 reactors (ranging from 6T to 15T), 6 storage tanks, along with its entire process environment, transfer panels equipped with BocLock secure connections and an automation system with a recipe mode.
For this project, Boccard has committed to production and cleaning performance, to offer its customer the best on the market, which was made possible by extensive automation of the installation. A particular attention has been paid to the ergonomics of the installation.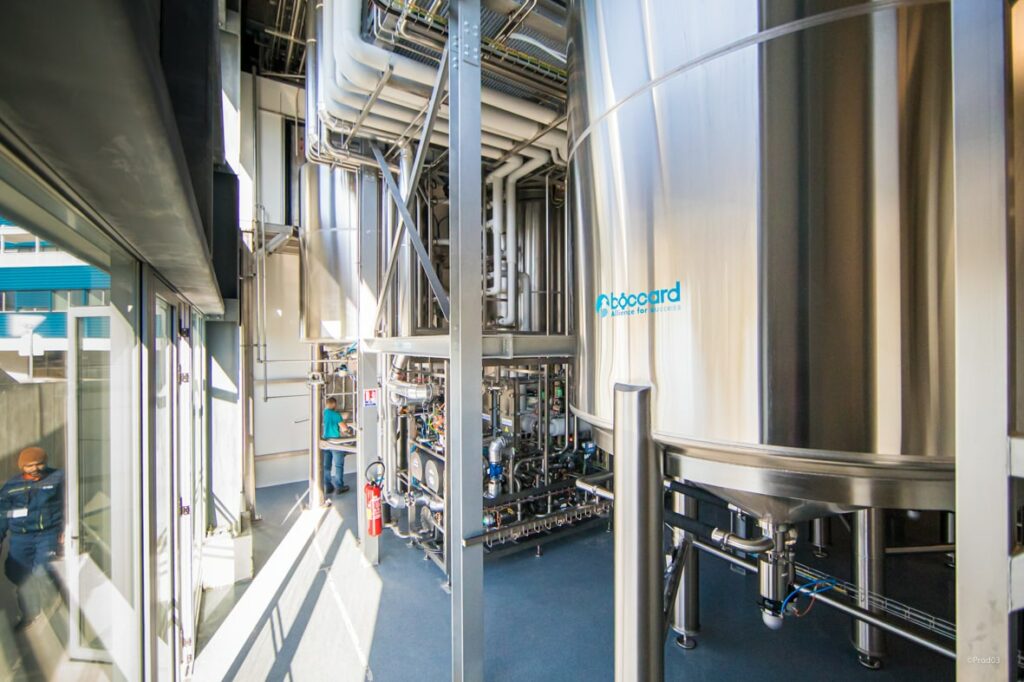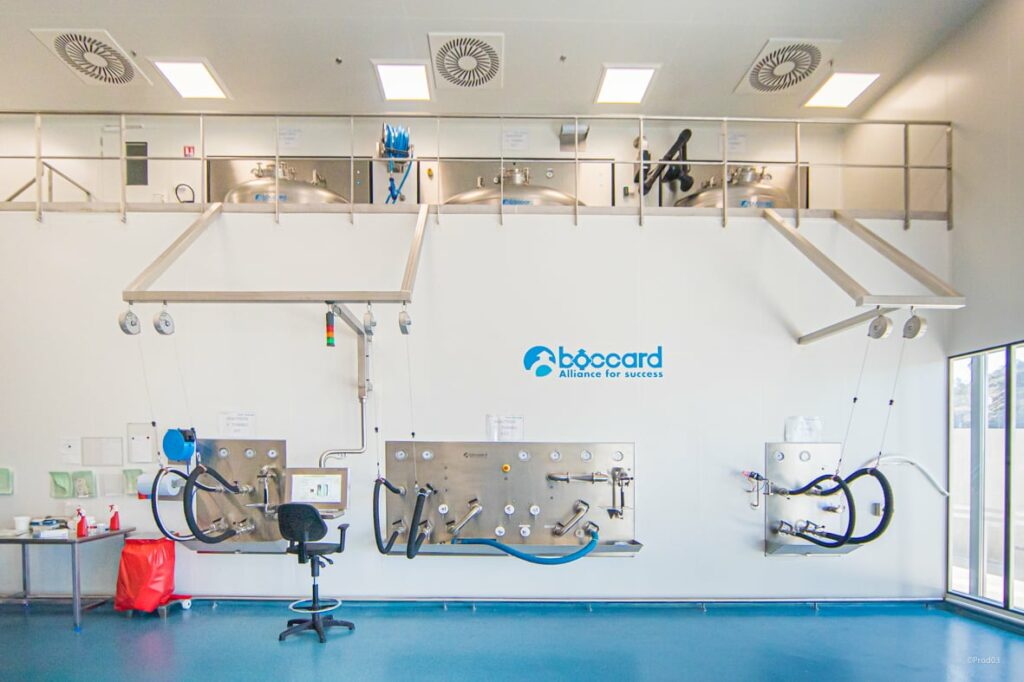 EQUIPEMENT AND SERVICES SUPPLIED
Manufacturing platform
3 storage tanks for raw materials (25m³ capacity)
2 agitated production tanks (9 and 15 T capacity)
1 annex tank for greasy product (6 T capacity)
3 finished product storage tanks (15 T capacity)
Process environment (cleaning, transfer, dosing modules, etc.)
Turnkey project management
Design engineering, detailed studies
Project management
Automation and supervision (production monitoring and traceability)
Electricity
Purchase of equipment
Commissioning and qualification (FAT / SAT) and validation (IQ / OQ)
Operator training
Boccard employed a 3D visualization and augmented reality tool during the design phase to validate the piping layout and maintenance access. This validation made the construction phases easier, as well as future maintenance access requirements during plant shutdowns.
LUC MAGNANILUC MAGNANI– NAOS DIRECTOR
15 Tons manufacturing platform
Project completion in 1 year
Advanced automation
Use of virtual reality
Many innovations integrated to the platform : BocLock, virtual filtering of the product…