Our teams Boccard/ Ponticelli are proud to have been awarded a new contract by Sanofi for carrying out mechanical installation works for the Black and Clean Utilities Lots of the Evolutive Vaccines Facility (EVF) project located in Neuville-sur-Saône (Rhône – France).
It is designed around a central unitcomprising several production modules, capable of producing up to 4 vaccines simultaneously, whatever their technology, but also enzymes or antibodies. monoclonal This new production building, of 18,700 m² , both modular and digitalised,, is designed to reduce energy consumption and will also be close to carbon neutral..
This contract will require the deployment of the expertise of Boccard (Consortium Leader) and Ponticelli on a project in "Fast Track" mode. ». The two companies which have more than 200 years of experience in the process industries, are specialists in major projects with high added value (studies and purchases, préfabrication, on-site assembly, commissioning, …) in particular in the pharmacy.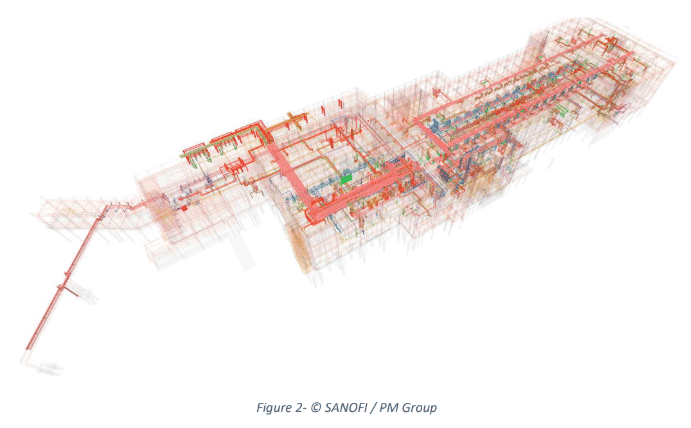 Black Utilities :
19

,

5

00 ML of piping

in

prefabrication and installation

Fabrication and installation of 40

tons

of pipe supports

Installation of 478 tons of

piping

Fabrication and installation of

140

tons of

Modular Racks
Clean Utilities, 7,000 ML of piping
17 months of construction