Our expert teams in Pharma & Biotech designed and supplied a complete unit for the production of recombinant proteins to increase the production capacities of the Belgian site of one of the largest manufacturers and suppliers of products and services for genomics and proteomic,
Managing automation interfaces between utility lots and process equipment lots (fermenter, centrifuge, homogenizer) was an important element of this project. The automation on this project was a real value-added.
The equipment provided was installed on 3 levels: in technical areas, plenum and clean room.
Learn more about our solutions for industries
Pharmaceutical & Biotechnology ?
14,000 hours of construction and assembly
9,000 hours for qualification and commissioning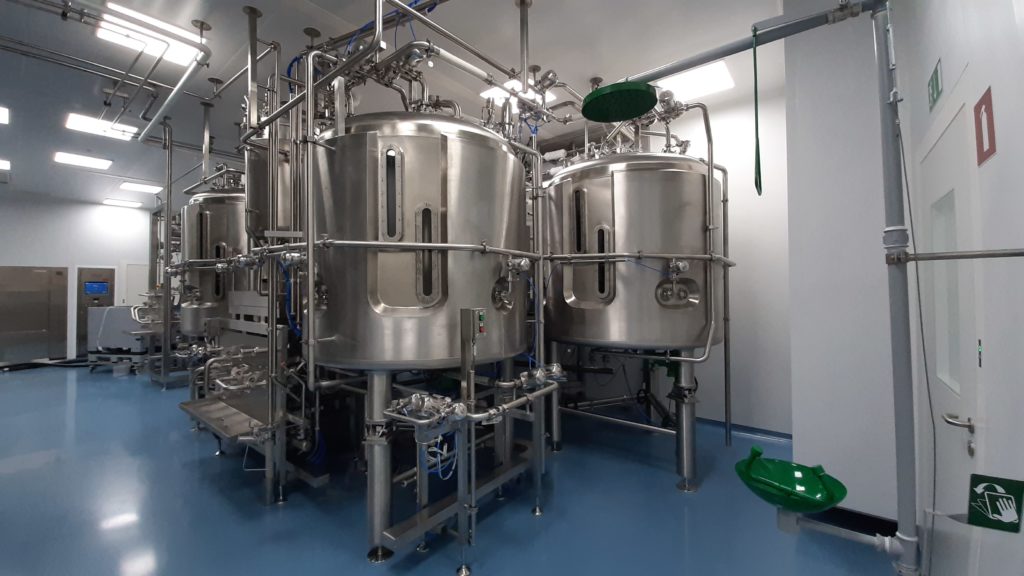 EQUIPMENT AND SERVICES PROVIDED
BSL (Bio Safety Level) zone:
3 agitated harvest tanks of 2000L sterilizable between fermenter and centrifuges
1 sterilizable tank 200L
1 sterilizable lysis skid
4 TP of connection
Transfer to "NO BSL" zone
NO BSL (Bio Safety Level) zone:
Introduction of powders and dissolution in line with temperature control
Transfer and storage in 4000L agitated thermostatic tank
Connection TP
3 Cleaning-In-Place (CIP) stations, single-tank type
Our Customers




They

trust us