Our teams from France, Canada and the United States worked together to design and build this greenfield fractionation plant in Canada. This project represents the largest biopharma investment in Canada.
This plant, built as part of the development of Green Cross Bio Therapeutics (GCBT), is dedicated to the manufacture of intravenous immunoglobin (IVIG) and albumin.
Boccard was chosen for its great expertise in protein purification and blood fractionation. The facility provided is state-of-the-art for plasma fractionation.
The coordination of resources was a real strength of this project: the local resources (Boccard Canada) associated with the Excellence Center (Boccard Health & Care in France) and the American teams (Boccard Life Sciences), carried out this project with an ambitious schedule of 18 months.
Learn more about our solutions for industries
Pharmaceutical & Biotechnology ?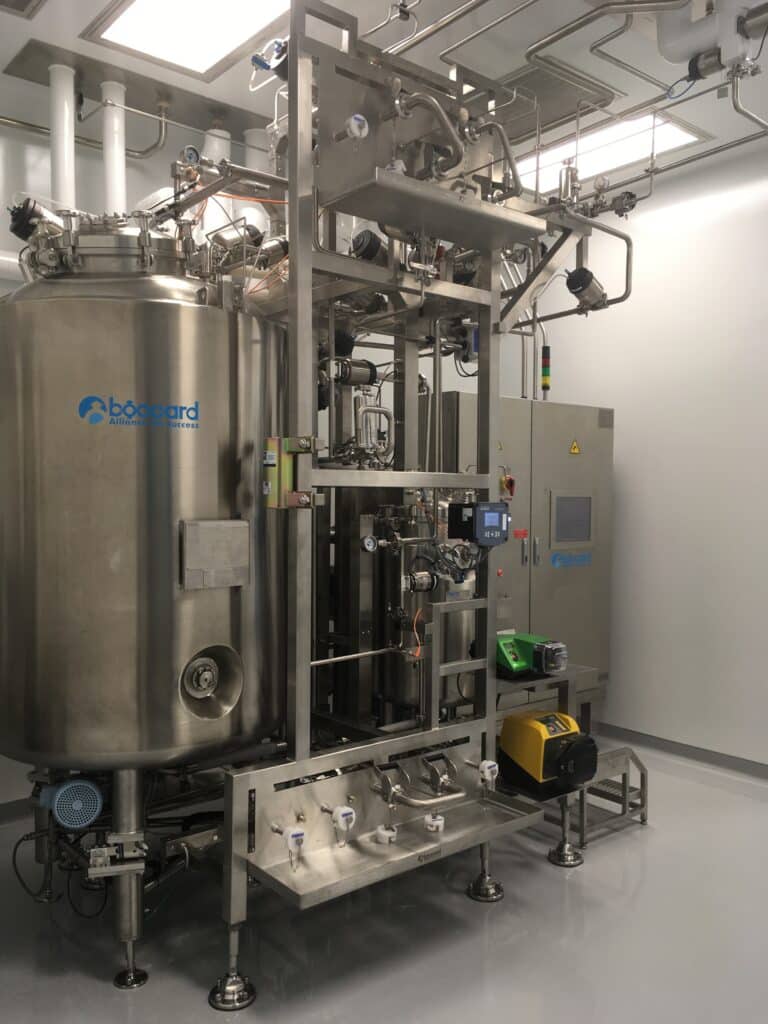 2 500 hours of engineering and studies
14 000 hours of construction and assembly
9 000 hours of qualification and commissioning

EQUIPMENT AND SERVICES PROVIDED
Manufacture and installation of 3 purification batches and 1 formulation batch
24 skids
30 tanks
Process intelligence with 17 PLCs and 30 electrical cabinets
Our Customers




They

trust us