At Boccard we aim for being close to our customers wherever they need us. For this reason, we decided to follow our clients' growing interest for Indonesia and its industrialization plan. Boccard's new Indonesian representative office strengthen our presence in Asia by being close to our clients' production plants, improving customer support and optimizing our production costs.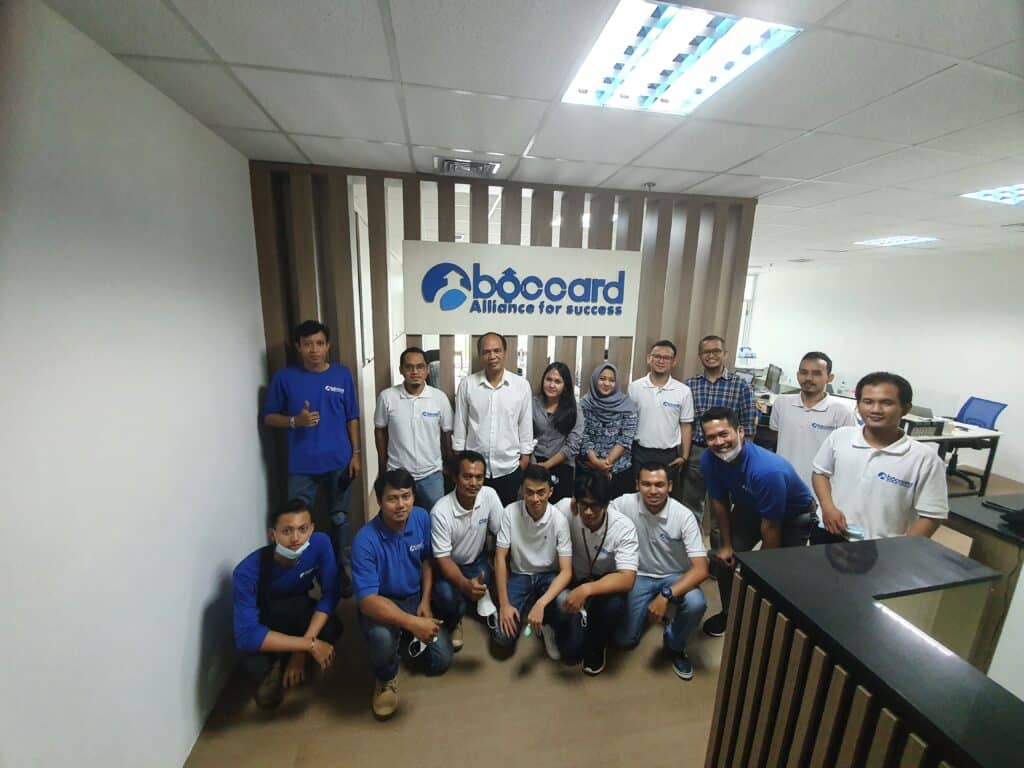 To celebrate the opening of the new office, our teams shared a traditional Indonesian dish : the Tumpeng made with yellow rice, symbol of good fortune and wealth.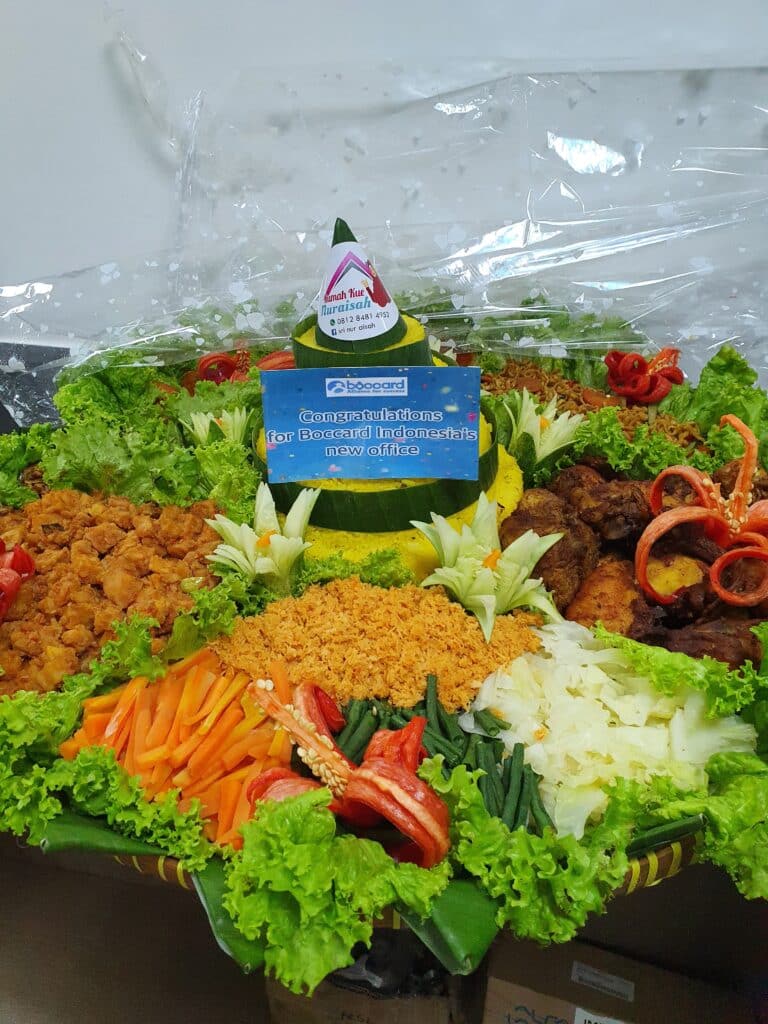 Our GLAD strategy: Think Global, act Local
Our presence in Indonesia supports our strategic plan based on the principle of "acting locally and thinking globally". In practice, this means we foster a close relationship with our key account customers while offering them our in-depth knowledge of their market processes, acquired through our global experience.
In this way, our new Indonesian representative office supports the mission we established when we first set up in Jakarta in 2019: to strengthen our presence in Asia by being close to our customers' production plants, improving customer support and optimizing our production costs.
Many of our current clients around the world have plants in Indonesia. Our presence in Indonesia makes it easier to support the domestic market and our customers in neighboring countries like Vietnam or Philippines. Therefore, our new office has been endorsed by key industry players operating in Indonesia and its surroundings, as well as by those looking to locate in the region.
Our teams in Indonesia have proven their expertise, motivation and operability, bringing great success to leading industrial companies in the food and ingredients, cosmetics and pharmaceutical industries. We support them in defining and implementing tailor-made process solutions for their specific needs, from conceptual design to engineering, automation, fabrication, commissioning and maintenance.
Indonesia is the largest economy in the Association of Southeast Asian Nations (ASEAN) , with a population of over 200 million. Over the past decade, Indonesian manufacturing sector has grown to the point where its GDP now accounts for nearly half of ASEAN's economic output.
To support industrial growth, the government has implemented a plan for national industrial development.
This plan focuses on developing upstream and intermediate industries based on natural resources, and on improving the use of industrial technology and the quality of human resources. The master plan is supported by an industrialization strategy, which aims to guide the country in adopting greater levels of automation and utilizing the technologies of the Industry 4.0.
Industry 4.0 in Indonesia seeks global competitiveness in five target industries among them food and beverages and chemicals. While creating between 7m and 19m new jobs between 2018 and 2030. Already in 2019, the largest industrial segment in terms of GDP contribution was food and beverage processing, at 6.4%.
This push towards industrialization makes Indonesia a very attractive opportunity for manufacturers, with government policies very supportive of industrial development for both domestic companies in Indonesia and foreign investors.
In this context, our customers are showing a growing interest in Indonesia. Currently, we pursue several projects in the country and have more planned in the pipeline. We will always bring solutions wherever our clients need us and strengthening our presence in Indonesia is certainly the right way to do so.
OUR GROWING TEAM IN INDONESIA
Boccard is able to provide end-to-end support to customer thanks to its robust engineering team in place, supported by a fabrication capability. Our new dedicated office in Indonesia, get us in a stronger position to offer high value-added solutions, based on our accumulated knowledge that allows usto set up efficient and safe processes, methods and tools..
As each case is unique, it is by listening to our clients' challenges that we adapt each project to the specificities of their company processes and meet their performance, budget and deadline requirements. We utilize the best teams and individual experience and specialties of our One Boccard spirit. Bringing together local knowledge and project proximity with a global engineering perspective to achieve "Alliance for Success" and outstanding results for all our clients.
We wish our Boccard Indonesia team good luck and lots of new business in their new offices in Jakarta !